About Our Crew!

Our staff has many years of combined experience in the dental field, mostly in the office with Dr. Forrest.

We want our patients to know we pride ourselves on trying to make dentistry a pleasant experience for them. We also want our patients to always expect to be treated as a guest when visiting our office.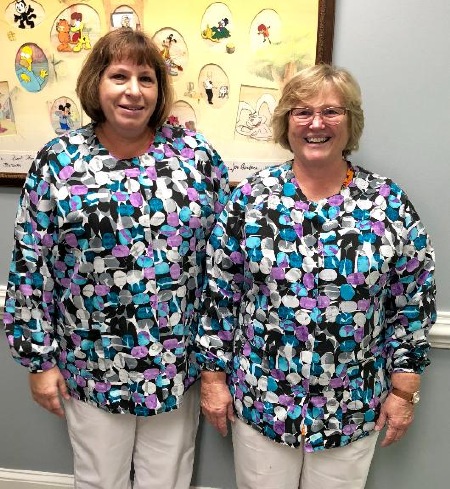 Kris, our dental hygienist has been with our practice since February 1991. She graduated from Ohio State University. She does periodontal maintenance, prophylaxis, oral exams, takes x-rays, fluoride treatments, takes impressions, and gives oral hygiene instruction. She is very thorough and efficient with each patient. In her spare time, she enjoys going to the beach, gardening, helping with girl scouts, camping, fishing, sports, and sewing. She is married and has two children.

Cindy, one of our dental assistants has been here since August 2002. She assists Dr. Forrest in all procedures, including taking x-rays and impressions. She sits chair side during restorations, crown, bridge, and root canal procedures. In her spare time, she enjoys helping with the cub scouts, camping, and playing and watching sports. She is married and has three children,eight grandchildren and two dogs.



Hannah, our office manager has been with our practice since March 2012. She helps answer the phones, schedule patient appointments and works with dental insurance and billing. She is a member of New Life Church, enjoys spending time with her family and going to the beach. She is married and has a daughter, a son, and two dogs.